Upcoming Events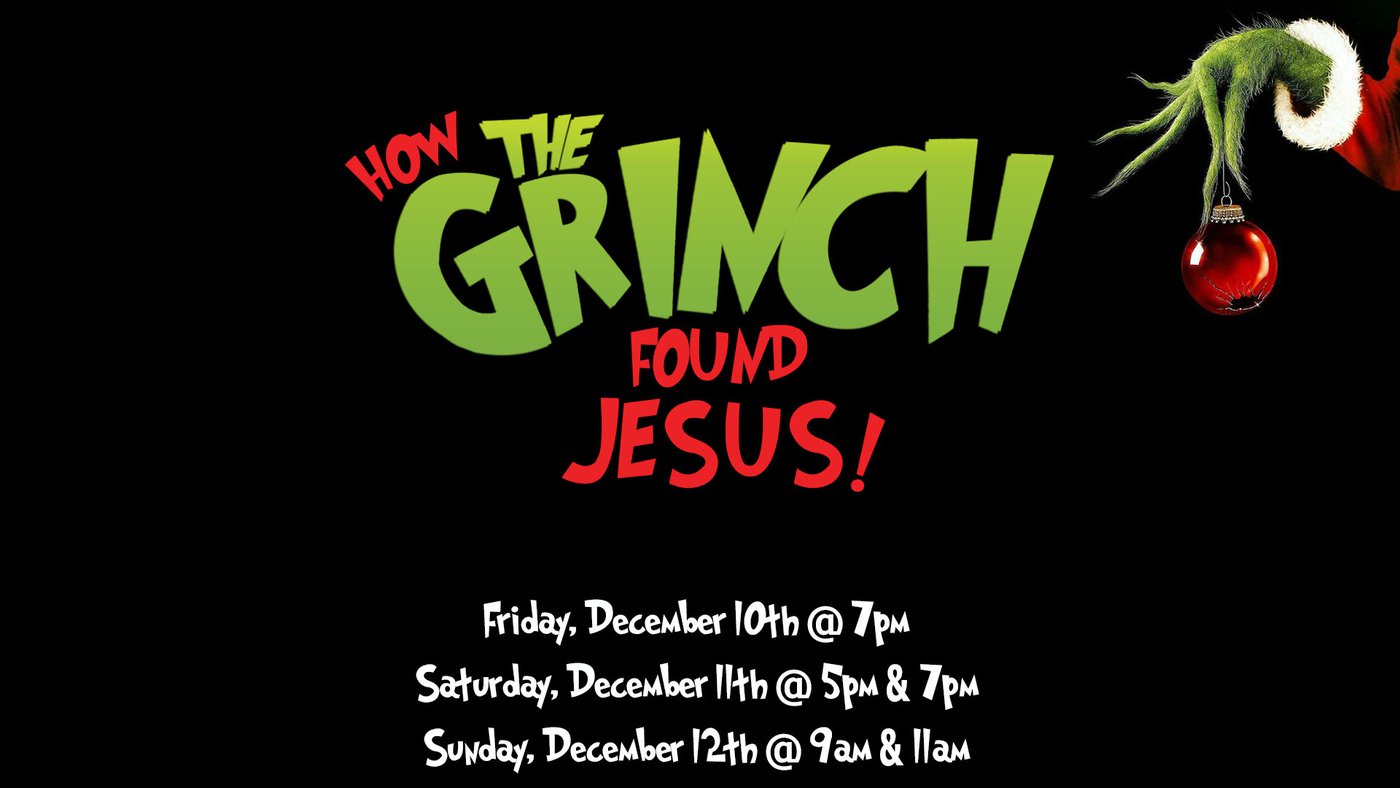 This year's Coffeehouse Christmas Production "How The Grinch Found Jesus" tells the story of Cindy Lou sharing the Gospel of Jesus to the Grinch and helping him have a change of heart. Be sure to bring your friends and family out for this amazing production filled with great performances, fun, and coffee and snacks!
Performance Dates:
December 10th at 7 pm
December 11th at 5 and 7 pm
December 12th at 9 & 11 am
Join us at 4pm and 5:30pm on December 24th, for a Christmas Eve Candlelight Service experience like no other! This will surely be a memorable experience for the whole family, as we celebrate the birth of Jesus together!